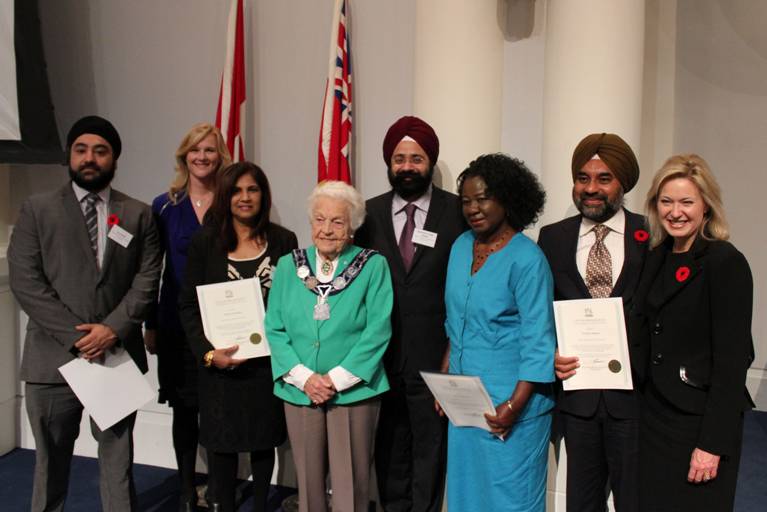 Board Members receive recognition from the City, Mayor McCallion and Mayor-Elect Crombie for their civic contributions.
November 4th, 2014 the board members of the Malton BIA were invited to Mississauga's Civic Centre to receive recognition for their contributions to the city. The Malton BIA was present along with the city's 3 other BIA's and 18 volunteer committee's addressing a spectrum of topics from cultural events to property standards. Each board and committee member was recognized for their term of service with a certificate and a personal photo with Mayor McCallion.
It was an honour to be present in council chambers with Mayor McCallion as she is winding down her 38 years of service, Mississauga's first Mayor Dr. Martin Dobkin, and Mayor-Elect Crombie.
Congratulations Malton Board Members!
MORE FOR BIAMORE